Bringing the Energy to SWR Games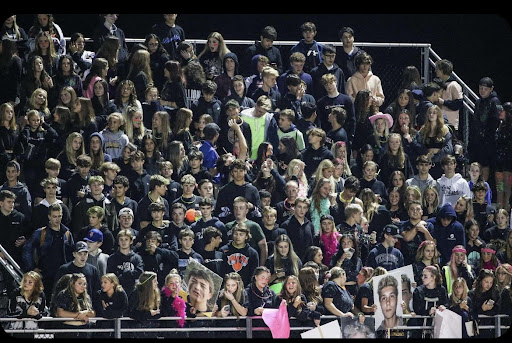 Here at the high school, not only is the faculty and staff constantly trying new ideas or adding them to our program to improve our school and community, but the students are too.Many other students and myself believe that our athletic program would benefit greatly from a sports commentator for all SWR games. 
In whatever sport you play, or whichever game you attend, sometimes it gets boring and you wish there was some form of entertainment.And other times when going to the football games it can get hectic and confusing which leads you to have no idea what is happening, a professional of some sort sharing their experience and knowledge of the game would surely help.This is why we need a sports commentator. A sports commentators' priorities will be to keep the fans engaged and entertained throughout the event, name plays that are occurring, and share the numbers and names of the students who score.This would be super helpful for the games here, even the students agree…
Sophomore Alex Kershis attends every football and soccer game. He is also a member of the lacrosse team. He agrees that a sports commentator would have a positive impact on the game.
¨I think it would bring the lively energy the games can sometimes slack of. Our audience can be quiet but adding to it will help. I also just think it would be great for the atmosphere. The student section would be bigger and just overall more energetic." Kershis said. 
Senior Charlotte Faulkner, who never misses a football game and plays on the soccer team, agrees that a commentator would add to the atmosphere and energy of the game. She feels that this position should also advocate for our school as well and promote games.
"Perhaps during half time, the commentator can announce we are selling merchandise. By fundraising at our school it is also going to promote games. We can also add our own spin to it by maybe picking what we sell. That way it is still fun, yet beneficial," said Faulkner.
This response really stood out, because it is exactly what a sports commentator is here for, to keep fans engaged and be surrounded by a fun environment.
Senior Anthony Giordao, one of the football captains and a student who wants nothing less than an active audience, says he is all for a sports commentator. He also has some other ideas to add to the entertainment aspect. 
¨I think our halftime shows are good, but they can be great." Anthony shared. ¨We used to have the dance team that everyone found fun and vibrant. Now I am thinking we just add more."
 Anthony's point of view was perfect because he sees it first hand on the field. I think along with halftime shows, our commentator will just improve the games by a ton. 
The last student who was interviewed and gave an overall perspective was  senior Joelle Ialacci, one of the captains of the tennis team and someone who attends every home lacrosse game. She thinks a sports commentator would be an excellent addition to the sports program.
"I think having a sports commentator commentating on the game would be super fun. They know everything going on, and would call each player by name. It's more personable especially since we are a small school," Ialacci said.
Joelle then gave her opinion on adding more to the overall program. These students are hungry for a fun student section.
¨I think we just need coordination. A bunch of people sometimes don't know the themes of the football games, we should just be more prepared. More people would show up when there are set themes, and feel comfortable being there."
The image [above] was our spectacular student section on Homecoming! Each and every single game can be like this. We could have set themes, a commentator who will entertain our audience and explain what is happening in the game, and overall a welcoming student section just cheering on our school. 
SWR is a small school, so adding even just the slightest additions to the program will make the biggest difference. I and every other student just want to make the games fun again. I think adding a few things to the game experience will definitely help. This is where it starts, we are excited for the future in this potential program!