Sports: The Effect on Students' Jobs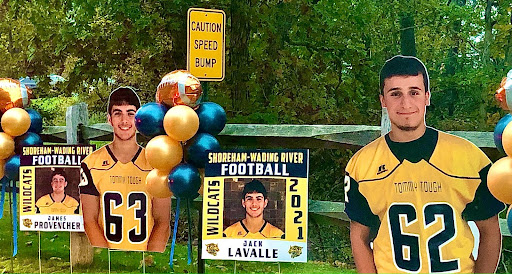 When summer comes to an end, and school season rolls around the corner, many students pick up and play sports. Football, track, volleyball, etc. The list goes on as the sport seasons start, and student athletes sign up for their favorite sport. One thing that gets put into jeopardy is jobs. As the school and sport seasons start, many athletes are unable to work a job as their practices, scrimmages, and games can and do drastically interfere with their time. And while some kids are able to make time for work, many are unable to because of the inconsistent schedule of sports. 
Two student athletes who are unable to work because of sports are Ryan Cummings and Bradley Doherty. Cummings, of the varsity football team, used to work at the Long Island Aquarium, but had to put it down until after the sports season ended. 
"Due to the time restraints of having practice, then having to go home and study and do homework it makes it much harder to do your own things after the school day," said Cummings. 
In regards to his free time being limited by football, Cummings added that his weekends are taken up by games, leaving him unable to work his job.  For Cummings, the issue with work is that football is everyday, and he is unable to work through it. 
This same issue applies to Doherty, another varsity football player.  
"I had to quit my job at Splish Splash in August because we started having football practice every single day," said Doherty. 
But that is not all. Cumming's boss, Anthony Lombardy, talked about the drastic impact of what it's like trying to make up for the loss of student athletes. 
"Around this time of year, we get very understaffed because of the amount of student athletes employed here," said Lombardy.  
Sports have been very tough on student athletes' ability to work, and it causes many complications in their free time due to the inconsistent schedule of practice and games. Businesses have to find new employees as they aren't able to hire student athletes due to their busy schedules, and it shows in this case.