Recommendation | Shatter Me by Tahereh Mafi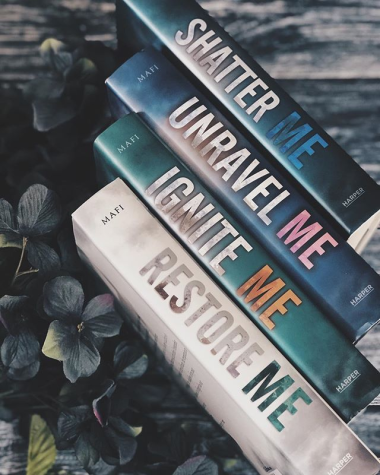 "I've been screaming for years and no one has ever heard me."
Juliette has been locked up and charged with murder for 264 days. That is also the same amount of time it has been since she came in contact with another human. The world outside is in shambles, so a girl with lethal touch isn't too concerning if theres nobody there for her to kill. That is, until she wakes up one morning to another person in her cell, who is very adamant on figuring her out and refuses to leave her alone. This will take her on a long journey to figure out who she is, how the world has changed in her absence, and if there is a way for her to put the world back together. Read Tahereh Mafi's 11 book Shatter Me series, including novellas, to see how!
Official Blurb:
I have a curse
I have a gift
I am a monster
I'm more than human
My touch is lethal
My touch is power
I am their weapon
I will fight back
Juliette hasn't touched anyone in exactly 264 days.
The last time she did, it was an accident, but The Reestablishment locked her up for murder. No one knows why Juliette's touch is fatal. As long as she doesn't hurt anyone else, no one really cares. The world is too busy crumbling to pieces to pay attention to a 17-year-old girl. Diseases are destroying the population, food is hard to find, birds don't fly anymore, and the clouds are the wrong color.
The Reestablishment said their way was the only way to fix things, so they threw Juliette in a cell. Now so many people are dead that the survivors are whispering war—and The Reestablishment has changed its mind. Maybe Juliette is more than a tortured soul stuffed into a poisonous body. Maybe she's exactly what they need right now.
Juliette has to make a choice: Be a weapon. Or be a warrior.