Recommendation | Serpent & Dove by Shelby Mahurin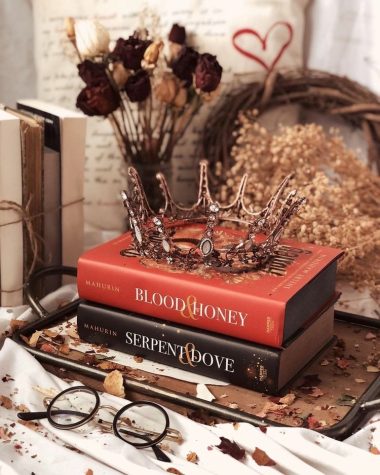 "Where you go, I will go. Where you stay, I will stay."
Lou has spent the last two years of her life running from her past, desperately searching for a means of protection. As a Dame Blanche witch, she channels her magic through nature, a tricky magic that demands balance, such as losing her sense of sight temporarily in order to enhance her sense of hearing. After a heist where Lou is only narrowly able to escape, she is on the run, specifically from Reid Diggory, a witch hunter sworn to the Church who has no clue of what Lou actually is, but is determined to apprehend her for her crimes. When the world around these two is turned upside down the final outcome is undesirable for both parties – marriage. This series encapsulates a star crossed romance filled with moments that will make you want to laugh out loud and cry your eyes out. To see if this unlikely pair is able to defy their roots for the sake of love and peace, read Shelby Mahurin's Serpent and Dove Trilogy. 
Official Blurb:
Bound as one to love, honor, or burn.
Two years ago, Louise le Blanc fled her coven and took shelter in the city of Cesarine, forsaking all magic and living off whatever she could steal. There, witches like Lou are hunted. They are feared. And they are burned.
Sworn to the Church as a Chasseur, Reid Diggory has lived his life by one principle:  His path was never meant to cross with Lou's, but a wicked stunt forces them into an impossible union—holy matrimony.
The war between witches and Church is an ancient one, and Lou's most dangerous enemies bring a fate worse than fire. Unable to ignore her growing feelings, yet powerless to change what she is, a choice must be made.
And love makes fools of us all.