Uniformed Injustice: Sexism Rooted in Athletic Uniforms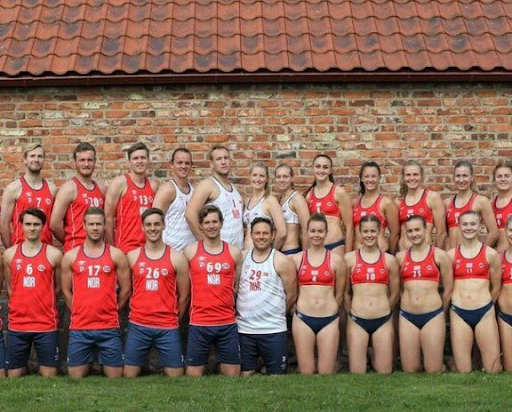 When playing a number of sports here at SWR HS, girls wear miniscule skirts and skimpy tank tops. Boys sport long, baggy shorts and a t-shirt. Why is this accepted? These atrocious differences in athletic uniforms are ridiculous and need to be neutralized.
Many people that are stuck in the time of female inequality claim that women wear less material than men while playing the same sport because it allows for better mobility. Yes, some people do feel more comfortable in short shorts and tight tops. What raises questions is the thought that if less clothing truly allows a player to have better mobility, why are only women subject to wearing the minimal uniforms? The easy answer would be that it's a ploy to sexualize the body of females, but some specialized experts do not agree. No matter the reason, the enforcement of wearing these sport uniforms make many feel self-conscious, and tense. This contributes to female athletes not performing as well as they could if they were in a uniform they felt confident in.
"Every time I run in [my uniform] skirt, it moves upward, forcing me to focus my attention to pulling it back down. This makes me feel self conscious and prohibits me from playing my best," said freshman Kerrin McGuire, a varsity girls lacrosse player.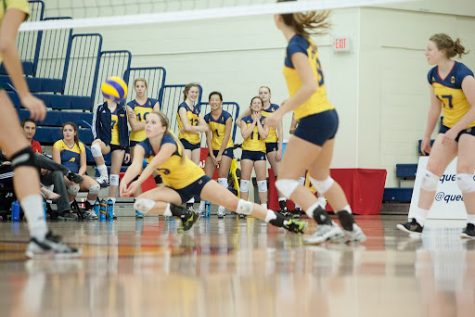 Most complaints regarding the uniforms are not only about the length of the skirt and tightness of the top, but also on the lack of undergarments included. Specifically, some short skirts and all sport dresses lack spandex underneath, which requires the person wearing the skirt or dress to provide them. Playing without an undergarment is unheard of, mainly because not wearing the cover underneath causes the player to reveal too much as they perform. Problems arise when a team is put at a disadvantage simply due to a player feeling too uncomfortable and self-conscious to play because they weren't able to get the spandex on their own time. 
"…we don't get spandex to go under our skirts. So they're just wide open skirts. And I don't think that's fair," said freshman Katelyn Schaefer, a JV girls field hockey player.
A frequent issue in the world of girls' sports uniforms is the type of attention stirred while playing. Wearing revealing uniforms takes away the focus from the sport itself and the talent of the athletes. Others argue that more attention is positive, but many see that attention created for how the players look as they play rather than how they're playing does not add anything to the game, especially not anything positive. The type of attention that hones in on the players' appearances degrades the talent of the players and respect for the sport itself. 
Ms. Elizabeth Barlow, a staff member and middle school tennis coach said, "I think it kind of puts a damper on what you're trying to do…a lot of people are getting caught up on it instead of really paying attention to the sport."
Sexualization of women's athletic uniforms carries through to the very highest levels of sports. Anyone who has ever seen a women's volleyball game knows that the uniforms are notoriously skimpy and usually resemble a bikini. During the 2021 Handball (Volleyball) Euro tournament, which is the European equivalent to the National Volleyball Association, the entire women's Norwegian beach handball team protested the outrageous uniforms that they were required to wear. The team revolted against the wearing of tight bikini bottoms and instead wore thigh-length elastic shorts during play in their bronze medal match against Spain. 
The most outrageous aspect of the protest was that the team was fined over $1500 for "improper clothing". While male players of the Norwegian beach handball team are permitted to play in loose tank tops and shorts, women are required to wear midsection-baring tops and bikini bottoms "with a close fit and cut on an upward angle toward the top of the leg," according to International Handball Federation regulations.
Society, as a whole, must realize that the sexualization of womens' athletic uniforms is outdated and unacceptable. This issue permeates virtually every level of athletics, from 12-year-olds all the way to Olympians, but there will never be a time too late to fix this. Together we can take a step towards equality in sports by eliminating the drastic differences between men's and women's athletic uniforms.