Recommendation | Shadow & Bone by Leigh Bardugo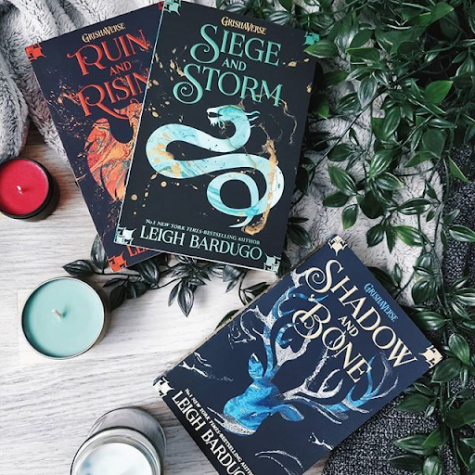 "Like calls to like."
Alina Starkov is a cartographer in a regiment of the Ravkan army, about to make the journey to cross the Shadow Fold, which splits Ravka in two and is plagued with flesh-eating monsters known as the volcra. During this crossing, she discovers she possesses Grisha power, and is taken away from her friends to train at the Little Palace under the watchful eye of the royal family and other grisha, including the Darkling. Now known as the lightbringer, she must learn how to control her special power in order to save all of Ravka from the Fold and the monsters inside it. And when things take a turn for the worst, Alina must figure out who she can trust to help her reunite Ravka once again. 
Official Blurb:
Surrounded by enemies, the once-great nation of Ravka has been torn in two by the Shadow Fold, a swath of near impenetrable darkness crawling with monsters who feast on human flesh. Now its fate may rest on the shoulders of one lonely refugee.
Alina Starkov has never been good at anything. But when her regiment is attacked on the Fold and her best friend is brutally injured, Alina reveals a dormant power that saves his life—a power that could be the key to setting her war-ravaged country free. Wrenched from everything she knows, Alina is whisked away to the royal court to be trained as a member of the Grisha, the magical elite led by the mysterious Darkling.
Yet nothing in this lavish world is what it seems. With darkness looming and an entire kingdom depending on her untamed power, Alina will have to confront the secrets of the Grisha . . . and the secrets of her heart.
Shadow and Bone is now a series on Netflix! The plot does differ from the books, but it's still a really awesome show! Check out the trailer here!