A Continent on Fire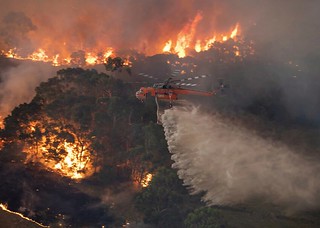 Australia has always had its fair share of wildfires, but this year's situation is far worse than what they have experienced in the past. According to CNN's Jessie Yeung, the fires have become stronger in recent years, especially because of climate change.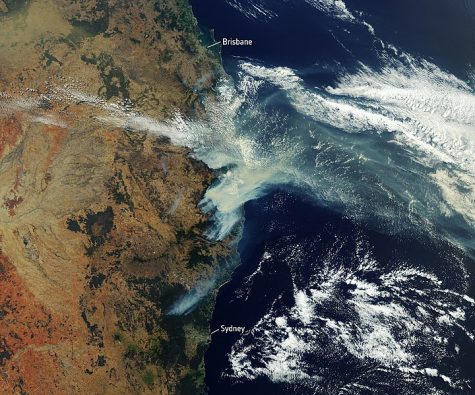 "
When I first heard about [the fires] I was heartbroken, at the same time I found it surprising how fast the fires were spreading."
— Nicholas Vertucci
The severity of this season has also been worsened by the drought the country was experiencing beforehand. The dry land made an even better fuel for the fire, causing it to spread faster. Amy Gunia and Tara Law stated in a Time magazine article that as of January 7th, "at least 24 people have been killed as bushfires have burned more than 12 million acres in Australia—an area approximately the size of the U.S. states of Vermont and New Hampshire combined." 
The technology teacher at the high school, Nicholas Vertucci, said "When I first heard about [the fires] I was heartbroken, at the same time I found it surprising how fast the fires were spreading."
The fires are not only affecting the people in Australia, but the animals too. Australia's Federal Environment Minister has said "Up to 30% of the koalas in the region [New South Wales] may have been killed because up to 30% of their habitat has been destroyed." All in all, half a billion animals have been killed or affected by the fires, a statistic that excludes insects and frogs making the likely total much higher. This total is growing as the fires progress.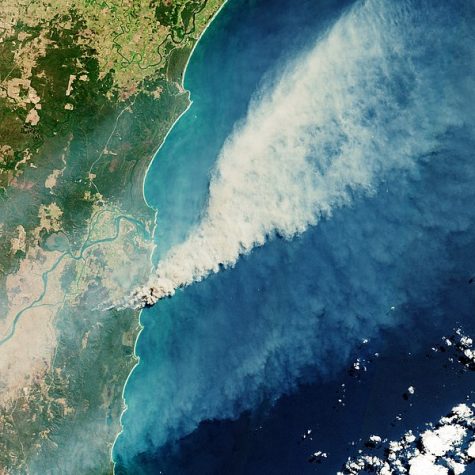 These fires are not going away on their own, but rather with the help of volunteer firefighters. These brave men and women are taking vacation time off their real jobs, whether fighting fires or not, to take upwards of 12-hour shifts. Lucy Baranowski, a firefighter in Sydney, has described the process as "running a marathon for however many days straight." Throughout all the hardships these volunteers are facing, the Australian Prime Minister has stated that paying firefighters is not a priority as of right now, but hundreds of thousands of dollars have been donated to Australian charities, such as the Australian Red Cross, Nature Conservancy Australia, and World Wildlife Fund Australia. 
"When I heard the U.S. was sending firefighters I thought it was awesome," said Mr. Vertucci. "I loved that they were getting standing ovations in the airport."
Humans are not the only Australians in need during these fires. Animals have been displaced by fires too. The fires are burning down the habitats of local wildlife, including kangaroos and koalas. There are many measures being put in place to help them, such as dropping food (below) and charities such as the Australian Koala Foundation. Residents are also giving koalas water and bringing them to animal hospitals if needed.
"I thought it was remarkable how the Australian government is helping the wildlife. I thought it was great they didn't abandon the area, but it's sad. It's unfortunate, but hopefully the rebuild time is quick. I know there's new technology coming out, like drones that can plant trees to help," Mr. Vertucci said.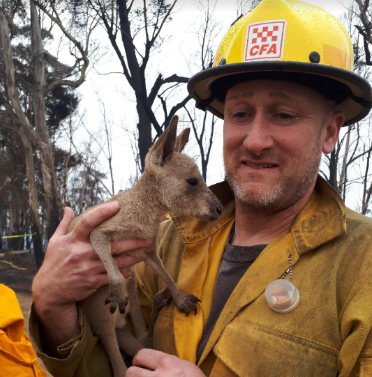 The animals are not only receiving help from humans, but also from a more unlikely source. Viral posts talk about wombats sharing their complex burrow systems with smaller animals, but these posts have been proven to be fake. Associate Professor Steve Johnston from the University of Queensland has stated in an article by the Brisbane Times that rather than inviting animals in, the wombats are tolerating infiltrators or the animals are just using abandoned burrows.
Freshman Ryan O'Shaughnessy said, "I think that we need to do whatever we can to stop the fires in Australia. This is because Australia is an island with beautiful sights and wondrous animals. I went to Australia in July 2018, and I met some kangaroos and koalas in a sanctuary. I feel these beautiful animals shouldn't have to go through this."