School-to-Community: Mrs. Ebony Smallwood from Amneal Pharmaceuticals, Inc.
November 18, 2019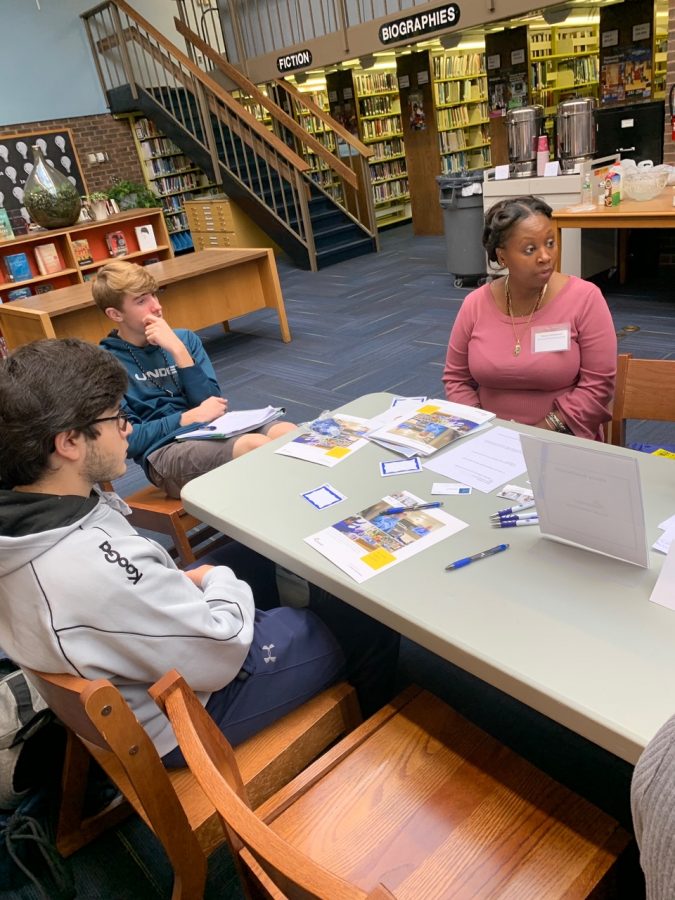 "Love yourself first, love what you do second," Mrs. Ebony Smallwood, a Senior Scientific Managing Recruiter for Amneal Pharmaceuticals. Inc. said.
Mrs. Smallwood, who has held this position for six years, recruits, hires, and fires doctors, nurses, scientists, and others working for Amneal Pharmaceuticals, a multinational corporation that produces, manufactures, and tests various antibiotics and medicine. The medicine is then distributed to pharmacies and hospitals across the United States as well as other countries like India and Ireland.
"I love making the offer, I love closing the deal," Mrs. Smallwood said. As a recruiter, she deals with people from all different cultures, some of whom speak little English. "It's sometimes hard to manage, but we get it done."
Mrs.Smallwood went to Johnston & Wales University when she was just 16. Later, she attended the University of California at Berkeley for four years, and then received her Master's degree from the University of Phoenix.
Mrs. Smallwood looks at resumes, does background checks, and interviews applicants at Amneal. Before working at Amneal, she had jobs and careers at IBM, Northwell Health, and Little Sun People, to name a few.
"Don't spread yourself too thin," advises Mrs. Smallwood. "Balance yourself, have a plan, and stay focused on that plan."