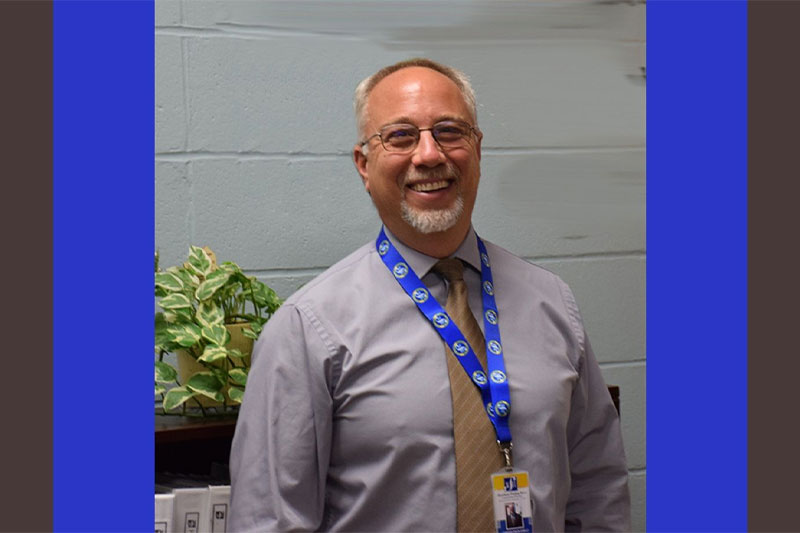 Joseph Paolicelli
SWR Welcomes New STEM Director
There have been countless changes to our building and staff this year. A notable one is Dr. Joseph Paolicelli joining the faculty of SWRHS. He took up the position of STEM director on September 24.
Dr. Paolicelli is unlike other new additions—he has worked at SWRHS before, and is experienced in having a leadership role. From 2008-2012, he worked as assistant principal.
He has held positions in varying areas, ranging from an electrician to the U.S Air Force. He served as an aircraft mechanic and technical instructor during the time of Desert Storm and Desert Shield.
"I went to the air force and became an aircraft mechanic…I did everything from the instrumentation to the radio systems and radar navigation," Paolicelli said.
A Fortune 500 company later recruited him to design training programs and program testing equipment.
"…it was a mix of math, engineering, science…and how an aircraft relates to the weather radar system. It was kind of like the whole package," said Paolicelli.
Dr. Paolicelli has held many different jobs in very interesting fields. He has a unique background and a plethora of knowledge, so it is interesting to see his journey into education from all of his previous experiences.
"It's all STEM, it's all math, it's all engineering. Sometimes when you sit in classrooms and you say, when am I ever gonna use this? Yeah. I said that..and then I realized by doing. I learned how it's really used—very powerful stuff," Paolicelli said.
Dr. Paolicelli began his educational career in the early 2000s, teaching mathematics at William Floyd High School. Discovering an interest in administration, he took on the role of department chairperson. In 2008, he joined the SWR staff and was assistant principal for four years. Dr. Paolicelli proceeded to serve as assistant principal at high school and middle school levels at Patchogue-Medford school district, where he expanded the district's Career and Technical Education programs.
Being back in the halls of SWRHS reminds Dr. Paolicelli of his previous time here. He hopes to bring opportunity and a new perspective to the STEM programs.
"I hope to get kids excited about the opportunities, about the importance of being successful and having competence in math and science, and the excitement and enthusiasm to follow through," said Paolicelli.