Molding a Monster
Serial killers: Fascinating or Frightening?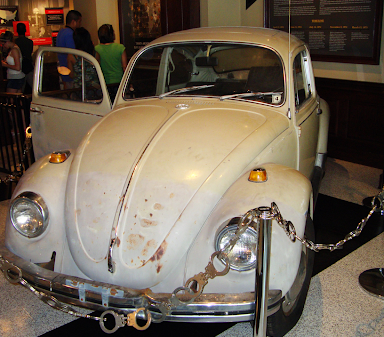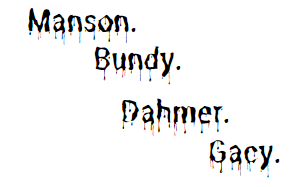 Names that pierce people's ears and send a chill down their spines. Whether it's around a campfire in the dead of summer or during a lockdown binge of Netflix's most gory documentaries, everyone has their moment of fascination with these killers and the crimes they have committed. But when did these killers cross the line from man to monster and make them the legends we know today?
Biologically, humans are always trying to understand and make sense of the world around them.
Psychology Today says, "The incomprehensibility of such actions drives society to understand why serial killers do incredibly horrible things to other people who often are complete strangers."
This fascination has grown in modern society with the popularization of shows such as Criminal Minds and Dexter. However, many misconceptions surround what serial killers are and how they behave.
"Nobody thought it was going to be the good-looking, nice guy who was killing."

—Ms. Julie Sanders
"Ted Bundy, he was charming, and that's how he was able to get away with a lot of his killings," said forensic science teacher Ms. Julie Sanders. "Nobody thought it was going to be the good-looking, nice guy who was killing."
The predictive nature of serial killers broadens with every new case. Killers such as Ted Bundy and Jeffrey Dahmer are so different, it is nearly impossible to nail down a specific "serial killer personality." But, where did all of this begin?
Well, let's go back to early 15th century France. Gilles de Rais was a renowned soldier who was a comrade in the arms of Joan of Arc during the Hundred Years' War until 1431. Rais was a wealthy man and after his military career came to an end, he financed the construction of the Chapel of Holy Sacraments.
As time went on, citizens near his estate grew suspicious of Rais. Large amounts of young boys had gone missing in the areas around Rais' castles, and many of these disappearances were connected to Rais and his servants. Once tried, it came out that Rais' servants were seen disposing of the bodies of dozens of young boys at one of his castles. Rais was arrested three years later and is now known as history's first serial killer.
Similar to many famous serial killers, Rais had a childhood riddled with tragedy. Childhood trauma is very common in serial killers, however, there are still those such as Ted Bundy who grew up in a loving home with no such trauma. This makes us wonder, what makes a serial killer, nature or nurture?
One common thread among serial killers is the fantasy to kill. Even if they initially don't plan on ever causing a person harm, their brain can gradually desensitize until they are no longer able to resist their urges.
When asked about the nature of serial killers, Detective Lieutenant Friedlander discussed a tendency to hurt, torture, and kill animals. This lines up with the progression of a killer fantasy into a monstrous reality.
Once many serial killers are caught, they're sent to death row where they will spend the rest of their life before they face the death penalty.
Jeffrey Dahmer's last words: "I don't care if I live or die. Go ahead and kill me."