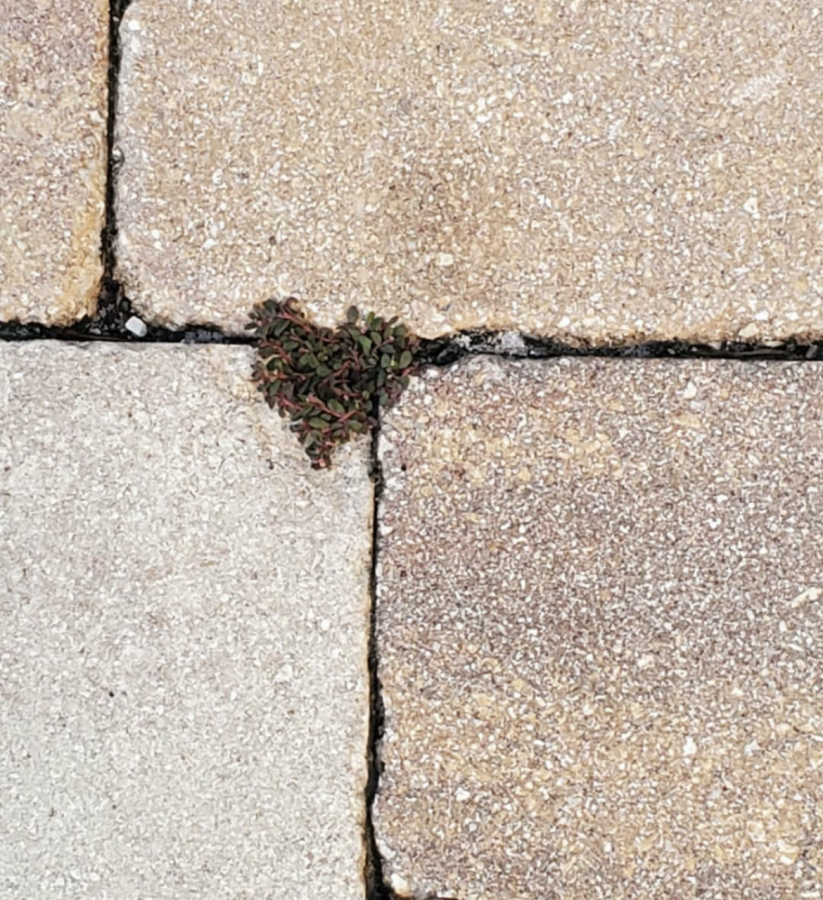 Photojournalism 2021
May 6, 2021
Please enjoy these two photojournalism essays created by students in Ms. Massaro's photography class.
Hope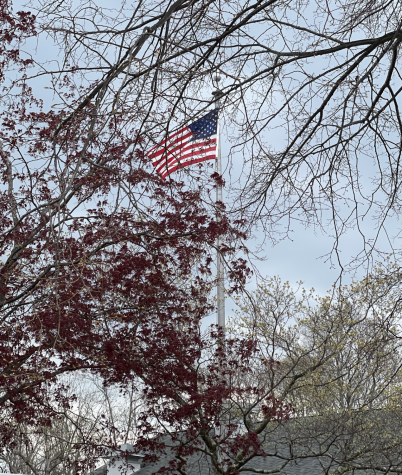 Our American flag stands tall and strong outside Miller Avenue Elementary.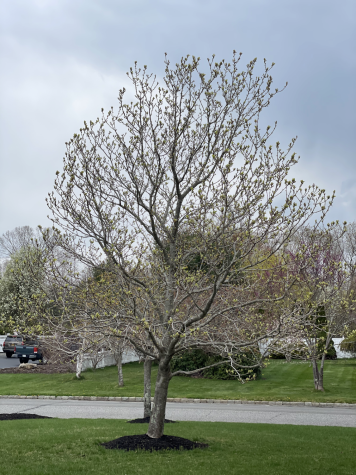 In October 2012, Hurricane Sandy's winds tried to uproot this beautiful tree, but it did not submit.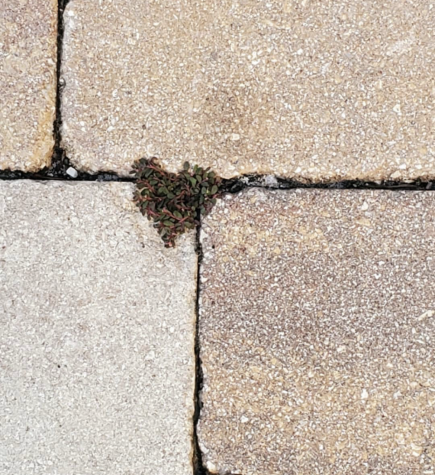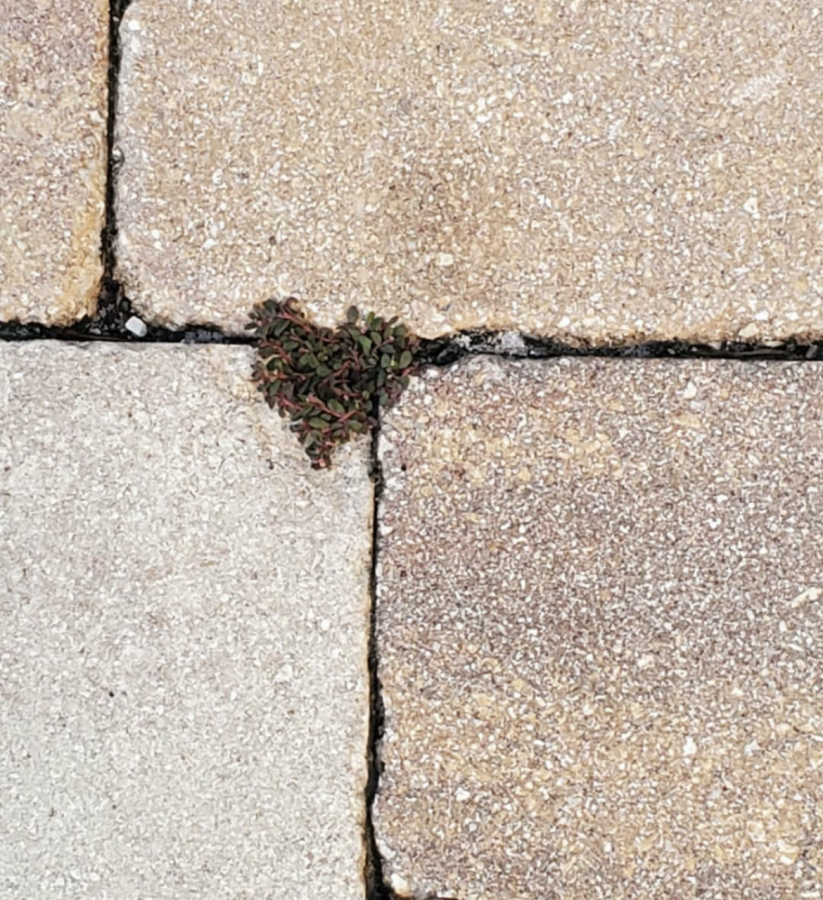 This unexpected beauty was discovered growing between the cracks of pavers. A little love in unexpected places.
---
When I look at these three photos, I get a feeling of hope, which during these times is much needed. The trees blocking the American flag represents this pandemic we are currently enduring. It is there all around us, lurking. However, the American flag can still be seen. It is giving us strength and hope and it's a reminder that we are fighting this pandemic as a nation and we are not alone. The slanted tree represents the will to continue on, even when outside forces try to defeat you. The tree's roots run deep and are strong, keeping the tree grounded and alive. The heart-shaped weed growing between the pavers represents the will to grow and survive in an unlikely place. Its heart shape is also a sign that love does still exist around us and it will prevail even when there is so much bad and social tension in our nation. In conclusion, the three photos remind me that when times are tough and you feel like giving up, you need to get back up and pull through the pain. It gives the indication that the path to renewal is a long, but satisfying journey.
Everyday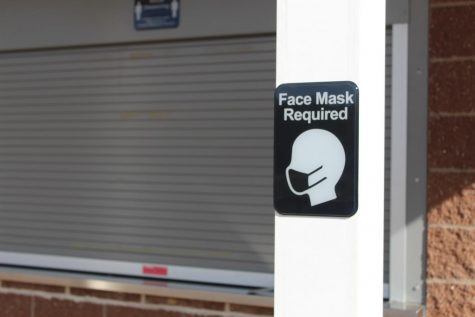 This photo is a great example of the effects that COVID has on our daily lives.  The subject being the sign that says, "Face Mask Required" shows what kind of things are all around us reminding us about COVID.  I feel that the closed door in the background acts as a symbol of all the businesses that had to close due to lockdowns.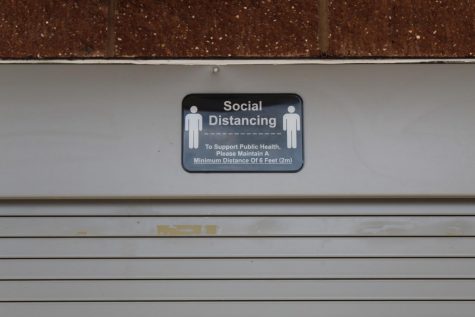 This photo of a social distancing sign is another example of the constant reminders of COVID in our lives at school.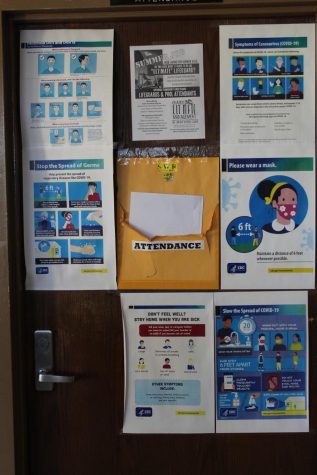 This photo of the door of the attendance office at our high school demonstrates how COVID has affected the way our school operates.  This door has the most amount of signs regarding COVID protocols that I could find in the school. And the fact that it is on the attendance office makes it feel like they were put there on purpose because there have been several shutdowns so far during this year at our school. It feels like the school wants to put emphasis on reducing the spread of COVID to keep attendance up.
---
In this collection of photos, I wanted to capture how COVID has become part of our everyday lives, specifically in school.  I felt that the best way to do this was to show the school environment from the perspective of a student, and what we see every day in school.  All around us there are reminders of the presence of COVID, the protocols that we all have to follow everyday, and the constant reminders of mask requirements and social distancing.