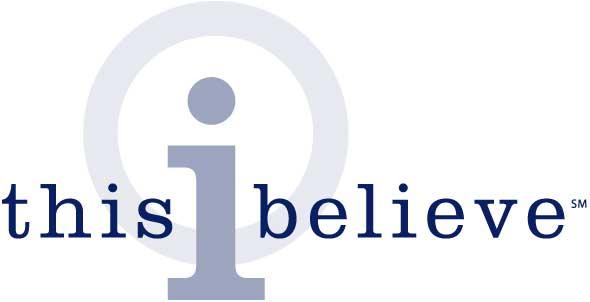 "This I Believe" Essay Contest Winners
This year, SWR freshman English classes all engaged in a writing contest centered around This I Believe essays. English teachers Courtney Cowie, Jennifer Nazer, and Sara Trenn selected four winners, as well as some students who deserved honorable mention. Please enjoy these stunning personal narratives.
Cali Krause – "This I Believe" Winning Essay
Freezing cold, no phone, sleeping in a bag for one whole night. That was my option if I wanted to go on this trip. It was early February, two years ago when I first went to New Hampshire to climb Mount Washington. I went with my dad, sister and a close friend. Doing this taught me to make the most out of every experience, because one day you will look back and wish you had done more. Every...
Allisandra Sagat – "I Believe That Everything Matters"
I believe that everything in life matters--that everything happens for a reason. Everything from the Sun rising and setting into day and night, to every goose that migrates as winter rolls around and every leaf has descended off their branches matters; everything from the most genuine acts of kindness, to the world's most beautiful and exotic features. Each person has a story to tell, and every...
Michaela Santulli – "This I Believe" Winning Essay
I believe in art. As children we were always told to go against the grain. Do what makes us happy and be the fish that swims against the stream. However as we got older we found that sometimes people would judge us for being us. Some stuck in the belief that if you don't follow society's picture of "normal" you are not worth it. Those people though fail to realize that the picture of being...
Emily Scherl – "This I Believe" Winning Essay
The small bracelets my friend once made me have been with me through a lot of things and they will go through a lot more with me. They seem like something small but it is like a piece of them comes with me wherever I go. Even though these bracelets are nothing more than some string and beads, putting them on every morning reminds me that there is someone who cares for me. I believe that the little...
Honorable Mention
Ms. Cowie, Ms. Nazer, and Ms. Trenn would also like to recognize the following students by awarding them Honorable Mention. These students were vulnerable, worked extremely hard on their narratives, and produced something of note. They deserve recognition. Menelaos Almiroudis Tiana Barone Derek Blanco Alexander Castillo Amber Condzella Abigail DeLumen Ella Meeker Abigail Metz ...