SWR Takes Proactive Approach to September
COVID-19 has left people across the world astonished as to how quickly their lives changed, and many have realized things they have taken for granted. For SWR students and staff, entering the reopening phase is an exciting step closer to normalcy, but many still have questions that need to be answered. Principal Frank Pugliese was able to provide some answers.
One of the most frequent questions students had for Mr. Pugliese is whether or not SWR will hold virtual schooling at the beginning of next school year. 
"At this point [the first week of June], we can only speculate based on the limited guidance we have received from the CDC and the governor. No official statements have been made, but we are planning to be in school this September," Mr. Pugliese said. 
When students go back to school this fall, "they will have to follow very specific guidelines and restrictions" to effectively have normal in- person schooling, according to Mr. Pugliese. He also stated that Assistant Superintendent Glen Arcuri and his team have been incredibly proactive during this pandemic, as they have been ordering PPE (personal protective equipment)/supplies and establishing the proper protocol for a safe return to the upcoming school year.  
Returning to school in September is something that almost all are wishing will happen. However, the CDC is concerned that if school buildings reopen, the fall will bring another wave of COVID, and the self-quarantine process will begin again. 
If SWR is online again this upcoming fall, is the staff ready for more effective online schooling? "Yes" Mr. Pugliese said, "One of the many things we learned these last few months is that our teachers and students can do anything." He said that it took only a week to put together plans and get staff development training in place. 
Mr. Pugliese also commented on how often he meets with his staff to talk about virtual schooling and their plans moving ahead. "We have our regularly scheduled monthly faculty and department meetings via Google Meet which focus on curriculum and instruction. In addition, Mr. Holownia and I have meetings each month with different departments . . . We try not to talk about things related to the pandemic because we're all looking for other things to focus on," Mr. Pugliese said.
Another major impact of the coronavirus is the decline of the economy. The district is ready for the possibility of a reduction in state funding. "Once again Mr. Arcuri and his team have done an incredible job preparing for many different scenarios. Bottom line is if we do see a cut in state funding, every effort will be made to make sure it does not impact our ability to educate our students," Mr. Pugliese said.
Lastly, seniors across the country have had to endure the fact that they may not graduate in person, and they won't see many of their peers at high school ever again. 
Many students are wondering if the school is doing anything to make the class of 2020's departure equal in comparison to their graduating classes and Pugliese responded with "Sadly, I don't think there is any way "[to make it equal]" given the restrictions we are under to provide an equal departure. The situation just doesn't allow for it . . . However, we are pushing for an "in-person graduation in July."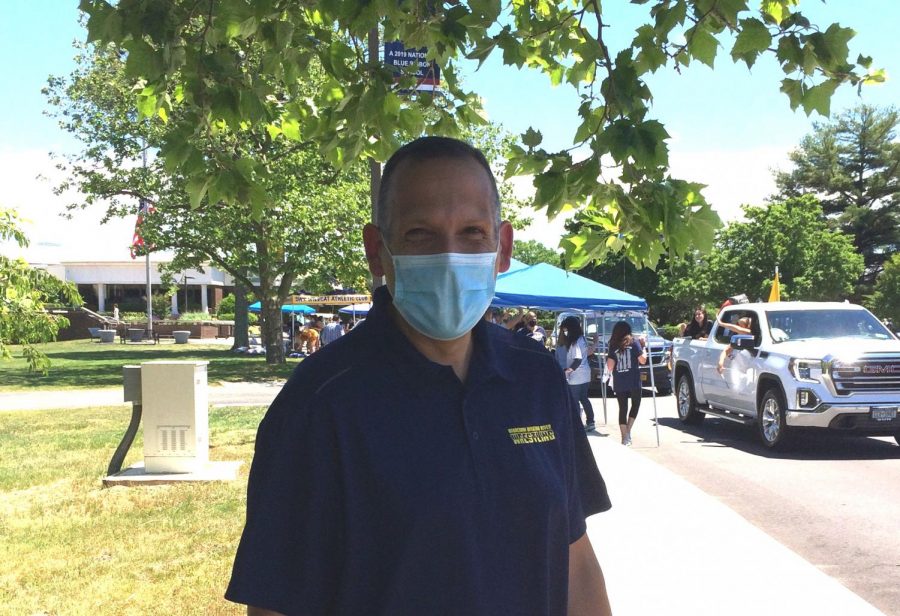 CDC's Guiding Principles to Keep in Mind as of May 19, 2020
The more people a student or staff member interacts with, and the longer that interaction, the higher the risk of COVID-19 spread. The risk of COVID-19 spread increases in school settings as follows:
Lowest Risk: Students and teachers engage in virtual-only classes, activities, and events.

More Risk: Small, in-person classes, activities, and events. Groups of students stay together and with the same teacher throughout/across school days and groups do not mix. Students remain at least 6 feet apart and do not share objects (e.g., hybrid virtual and in-person class structures, or staggered/rotated scheduling to accommodate smaller class sizes).

Highest Risk: Full sized, in-person classes, activities, and events. Students are not spaced apart, share classroom materials or supplies, and mix between classes and activities.