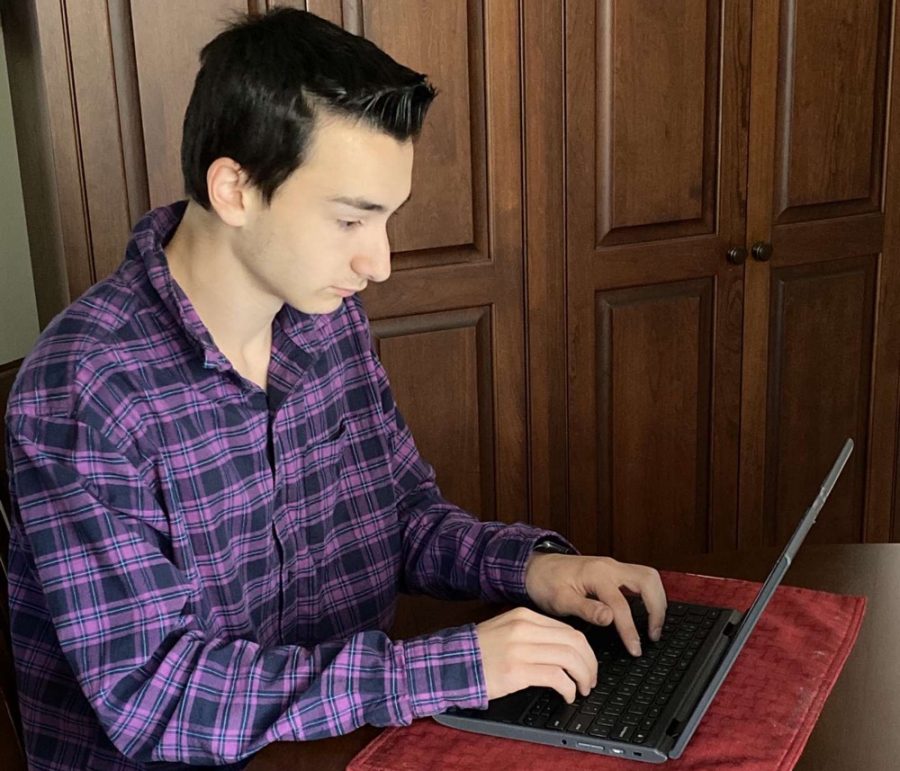 Photograph provided by Adam Zelin.
On March 13 SWR students walked out of school knowing that they would be off for a while due to the coronavirus. What they didn't expect was that it could possibly wipe out the rest of their school year. As self quarantining continues, the question of whether school will resume is still in the air, just like the virus which has made us begin online schooling and a completely different lifestyle.
— Michael Casazza
It is fair to say we have all heard the term "The show must go on," at some point in our lives. Simply put, this line means we must work in the face of adversity to overcome whatever challenges have presented themselves and carry on life in the most normal way possible. The coronavirus has certainly presented a unique challenge to both teachers and students around the world. However, the show goes on, life continues to move, students graduate, and curriculum simply cannot be ignored.
— Jared S. Sciarrino